VARlable by WIDIA is a new tooling program that offers customers more ways to save while reducing tooling costs. Designed to be flexible, VARlable by WIDIA helps you save on steel costs based on the number of inserts you buy – the more inserts you buy the more you save. Find out about how you can take advantage of this program.
*Available Product Families:
| | |
| --- | --- |
| • M1200 | • VSM17 |
| • VSM890 | • VSM490-10 |
| • VSM11 | • VSM490-15 |
| • WGC | • VXF-12 |
VHM17 and M1200 Mini cutters are not included in this program.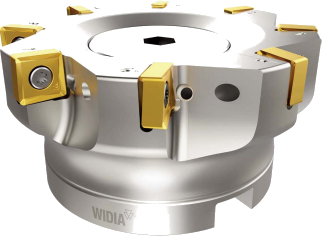 Program Guidelines For VARlable by WIDIA
• Applicable for US only.
• Free tooling limited to steel with no additional discounts on carbide.
• Please reference the appropriate ordering code on your PO when order is placed.
• Offer applies to qualified, standard catalog products only (Ferts), and is not valid in combination with any other offer or on
exchange of current WIDIA products.
• Purchased and free items must be on the same order number.
• Program to be used for new business opportunities and not for existing repeat business.
• All orders must be for immediate shipment. Previous purchases, scheduled agreements, contract releases, blanked orders,
and price concession orders are not covered by this program.
• All transactions are final. No returns are permitted other than defective product.
• Program is void where prohibited by law. All local, state, and federal laws apply.
• On-going program until further notice.
Ingersoll